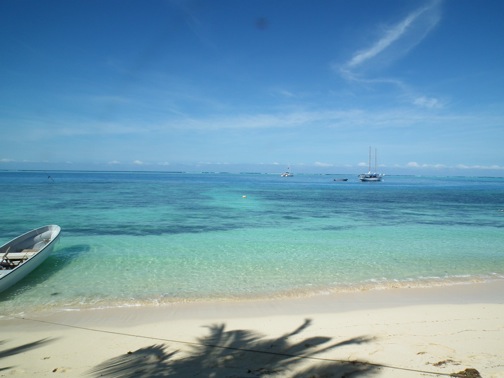 Dotting the Pacific Ocean are a group of exquisite and abundant green islands known as Fiji. Fiji is made up of 332 islands, which in total cover over 18,000 sq. km.  At last count, Fiji's population stood at 48% Fijian (natives), 45% Indians (mostly Hindus), and the rest a combination of a variety of ethnicities and nationalities of which approximately 60 are Jews.
Suva, the capital city of the Fiji Islands is home to a majority of the Jews in this area. The first Jew to settle in Fiji was the then-20-year-old Henry Mark, in the year 1881. A native Australian, Mark established a large commercial enterprise throughout the region. As time went by, Jews from the Middle East, India, and other Asian countries came to join Mark in Fiji. There is evidence of the 1800's Jewish settlers located in the three Fiji cemeteries in the form of Jewish inscriptions on the tombstones. These cemeteries are located in Ovalau Island (Levuka), Momi (a private cemetery), and Suva (the old cemetery).
The Jewish population experienced little organised activity up until the recent creation of the Fiji Jewish Association. The Jews here still live a limited religious life although the Israeli Embassy celebrates an annual Passover Seder accommodating 50-60 people with kosher food brought in from Australia.
There are full diplomatic relations between Israel and Fiji. There was an agreement between the Fiji Prime Minister, Laisenia Qarase, and the Israeli Ambassador, H. E. Ruth Kahanoff in May of 2002 that there should be strengthened relations between the two countries even though there is a great geographical distance separating them. Although there is an Israeli Embassy in Fiji, the Israeli interests in Fiji are represented by the Israeli Ambassador in Canberra, Australia.
When Rachel and I were there, we found many people in love with Jews and Israel and we enjoyed talking with them.