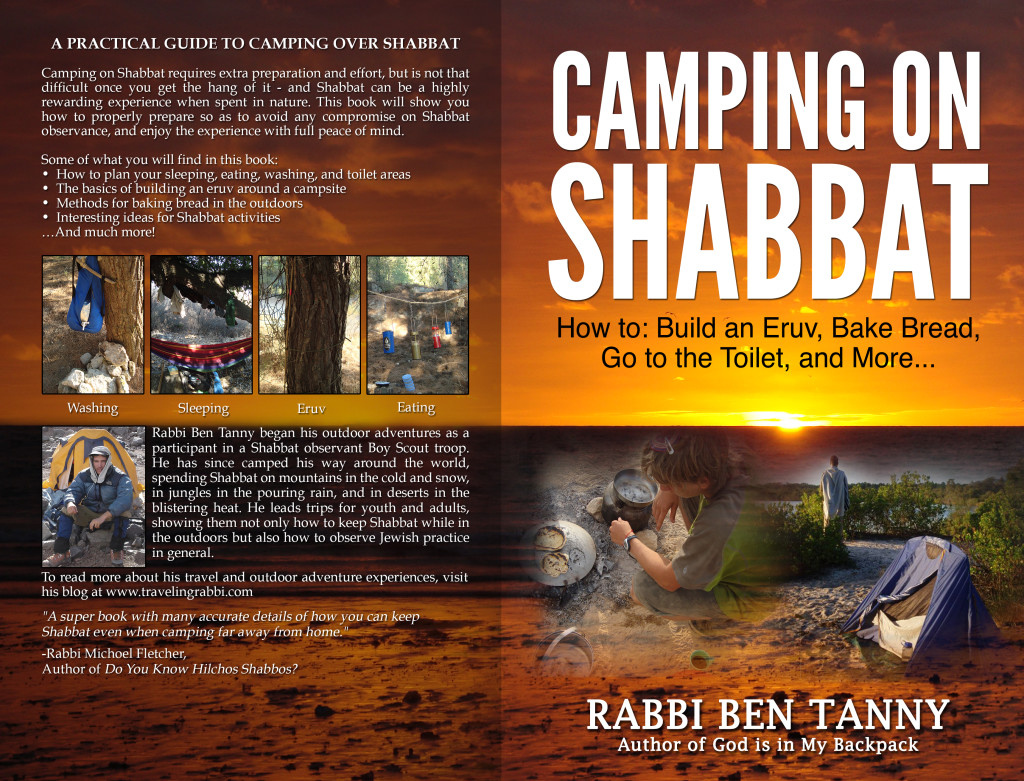 A Practical Guide to Camping Over Shabbat.
Camping on Shabbat requires extra preparation and effort, but is not that difficult once you get the hang of it – and Shabbat can be a highly rewarding experience when spent in nature. This book will show you how to properly prepare so as to avoid any compromise on Shabbat observance, and enjoy the experience with full peace of mind.
Some of what you will find in this book:
> How to plan your sleeping, eating, washing, and toilet areas
> The basics of building an Eruv around a campsite
> Methods of baking bread in the outdoors
…And much more!
Available for purchase here https://www.createspace.com/4512825

Read More